After trying a no scope rig, I moved on from add on, simply because ease of use and clarity at long ranges.
Spotter mini
http://nightvisionforumuk.com/viewtopic ... 29&t=10776
Roof Spotter
http://nightvisionforumuk.com/viewtopic ... 29&t=11209
Mega spotter
http://nightvisionforumuk.com/viewtopic ... 29&t=11073
While monitor was fine ( some times two
the second monitor was the add on originally and than was a wireless spotter with a remote camera. it' has a loupe now and great as a handheld spotter ), I always craved for near eye display. I loved the futon build by Bruce. I was inspired. Couldn't justify a oled micro display and couldn't live with a fixed mag and no aperture. Splaty build the dark light, I loved it but again no aperture and only one option for lens. Well those builds and many others inspired me a lot in designing a rig.
Well I think I found the solution in broom pro.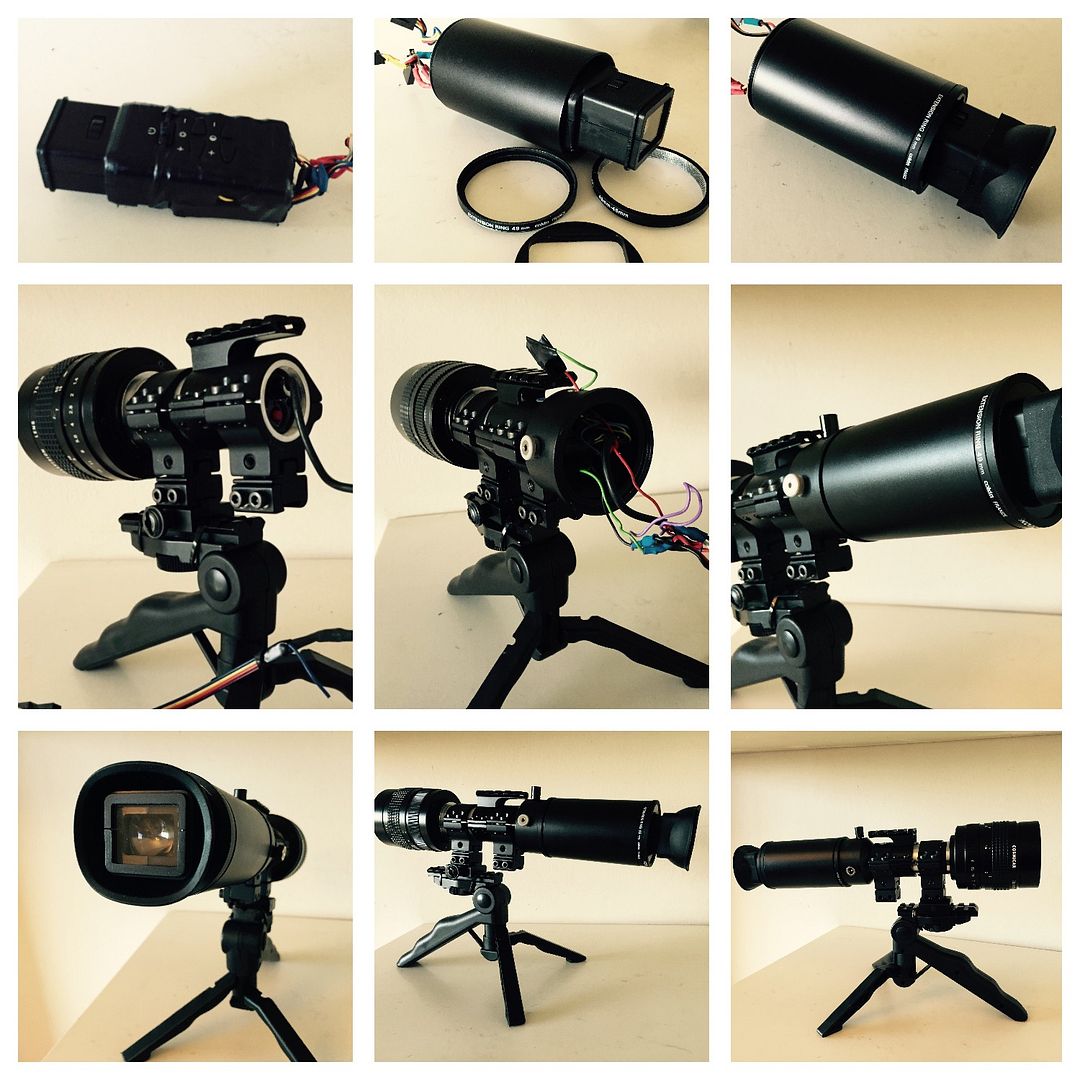 I have to emphasise that I have no sophisticated tools, all is done with little effort and right design. Armed with a drill, hacksaw, dermal and some small hand tools.
The back bone of the rig is tube from somebloke, it was made with both ends treaded for a c mount, inside the tube lives a ej230. this tube allowed me to put one of my favourite lenses on one end and a c mount to m42 adaptor on other end. With help of step up ring a 40mm sunshade was screwed in. This 3" tube has enough room for my gadgets inside.
-Oriscope VF-2C near eye high resolution display
http://m.ebay.co.uk/itm?itemId=291319906678
Or cheaper here
http://www.gumtree.com/p/video-camera-a ... 1088278965
-Igor crosshair generator. Generating 16 reticules in black and white. He is member here, would do it cheaper for us. This is a luxury, not a necessity, you can access ej230 controls once you unscrew m42 adaptor from the tube.
http://m.ebay.co.uk/itm/381068524660
-wireless video transmitter
-two cells from a 1800mah elwirecraft battery (7.4v) ( around 10 hours of use ) using this pcb protection board, there is a cheaper variant
http://m.ebay.co.uk/itm/400822229483
-12v-5v buck for both crosshair and display. Although crosshair generator came with one.
http://m.ebay.co.uk/itm/201121245417?tx ... 5554771010
40mm sunshade 3" long ( please note: both end on the shade is 49mm thread, on the description it says 49mm /48mm thread. Make sure you order 49mm rings for both end ) two shades can make more room for batteries like 3x 18650.
http://m.ebay.co.uk/itm/370962102233?txnId=660481130024
used various male to female connectors and heat shrink as much as I could. Cross hair menu is out board. Reached by a 4pole plug. There is a charging plug and on/off switch. The controls on oriscope for brightness and contrast is not easily accessible. I was told once is set to a desirable setting, it can be left alone. So I just done that.
Once every thing inside the sunshade, two more step ring secures it in place. A plate ( curtesy of splaty ) seals the lt off.
The sunshade can screw off with three male plugs for servo and pc fan extension cables, no de soldering if taking apart. All the sockets and the switch is drill into the c - m42 adaptor body.
It's light weight and short. Weighs over 600grsms with 50mm (x3.5) and just over 10" long. Add 300g and 1.5" for cosmicar 75mm (6x).
I'm really please with results last night. Looked through a photon xt last night, my broom was out shining in all areas. Looking for someone with a drone pro to run a little test. I think it's not far behind.
All in all, it stands me shy of £300. Without any lens. Short of £500 with samyang 85mm 1.4 (7x). I wanted to buy a photon xt, I'm glad I didn't.
It's quite adaptable in term of lenses and screen. A larger monitor can be screwed in place of sunshade with right adaptors.
I have to say it's easily done if you have the willingness to have a go.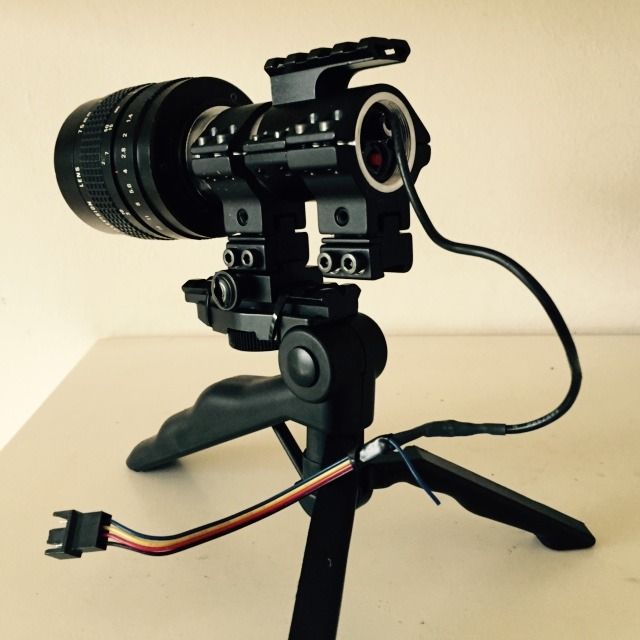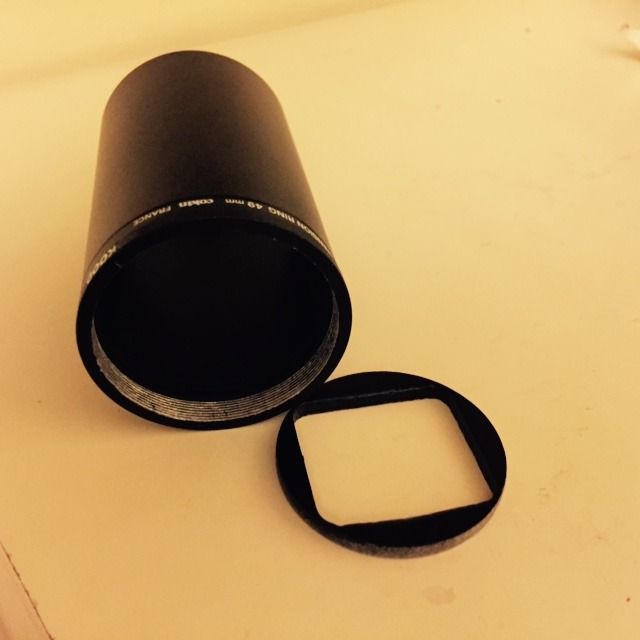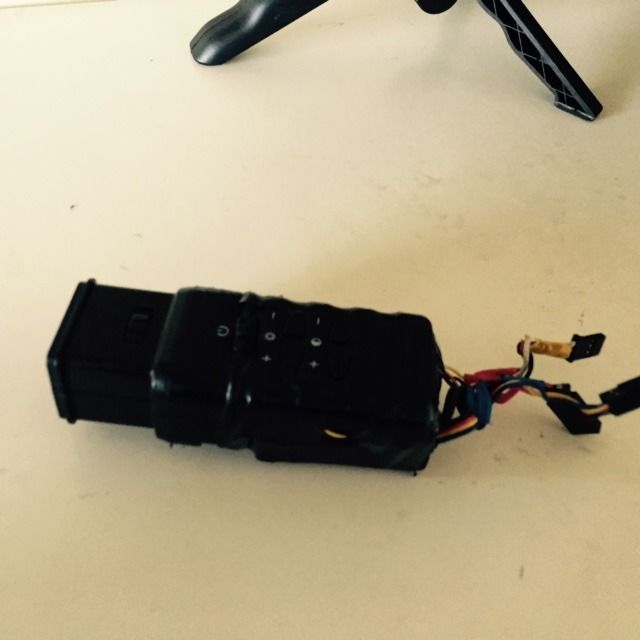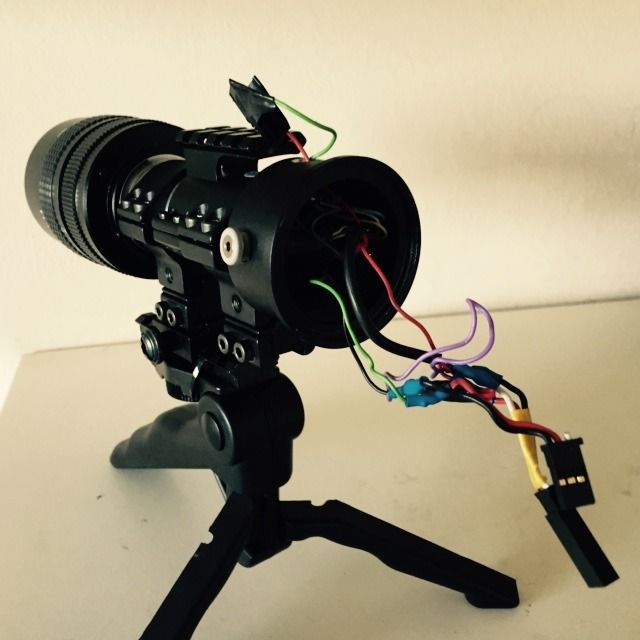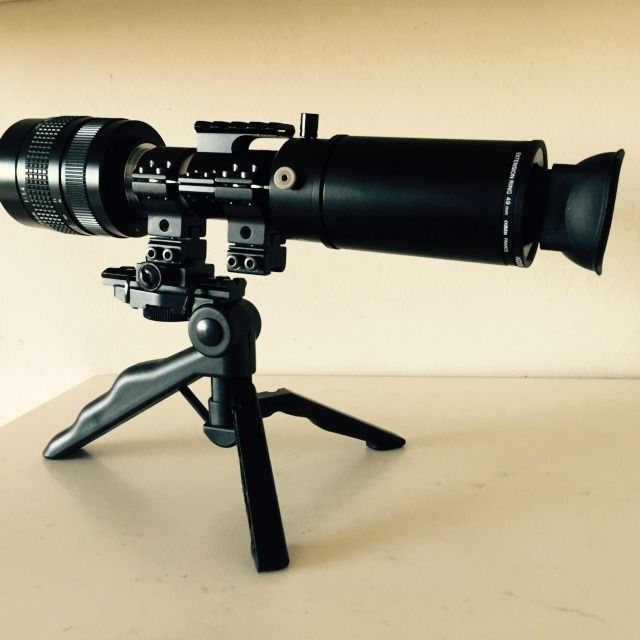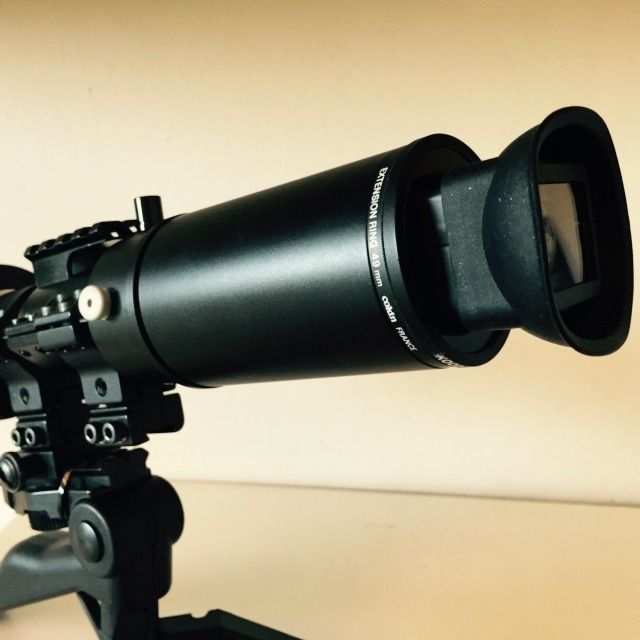 Mounted on rifle with samyang 85mm (x7) 1.4 lens.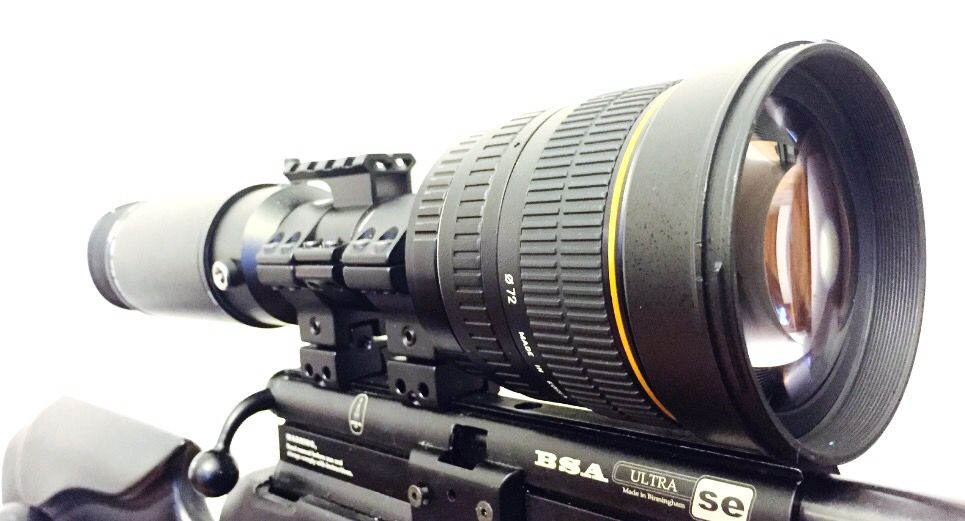 No, it's not touching
Further update.
http://nightvisionforumuk.com/viewtopic ... &start=180
Toni