Hi folks. Andy (the other half of Nite-Tek) is a member here but not a poster so I'm passing on some of his findings for you all. He has been using a NT300 in various guises for the past year and many a different illuminator. He has found what he believes to be the best way to set up the illuminor to get the best performance possible and I thought it would be a good idea to pass it on.
We have all had problems with over illuminated foreground from time to time and this set up helps alleviate that problem. What he does is set the illuminator up just off perfect focus to erase all the lines in the led and so as the projected beam forms a diamond over his reticule (see below), he loses some of his depth of field so to speak but the advantages out weigh the losses. It cuts out the over exposed foreground and gives you the illumination where you need it, on the target and the back stop. I have put a little drawing together on 'Paint' to show what I mean.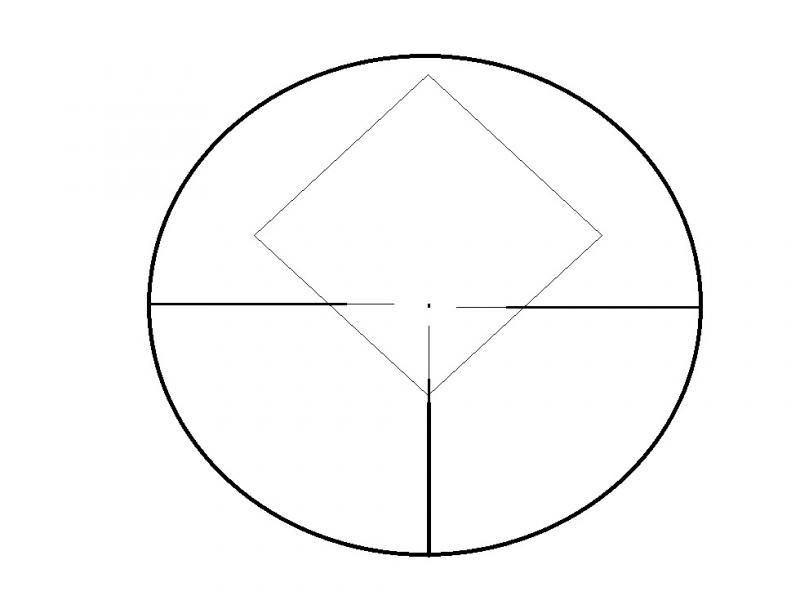 The led is not to scale it's just a representation. The position of the bottom corner is what's important.
Something else he's been playing with is extended bezel's, these clean the beam up no end plus removing any light reflection from the rifle/scope/mod. We are looking into making these for the T38, T50 and T67 but thats early days on that so please don't hold your breath.