There's been quite a lot of discussion regarding which LCD screen is best for a particular NV application, so I thought I'd try to bring together relevant info on a range of screens commonly used and others, which although not commonly used are easily available and might be worth considering.
The table list the screens by diagonal size, the number of whole pixels (not sub pixels) and the number of pixels per inch (PPI) Higher PPI makes the images seen on the screen appear sharper and more detailed, so it's a good "figure of merit" for an LCD screen.
All of the screens listed are availble from this E bay seller, but would require building into some sort of housing
http://stores.ebay.co.uk/chinatobby?_tr ... 7675.l2563
.
Many of the screens are available as ready to use products from other E Bay sellers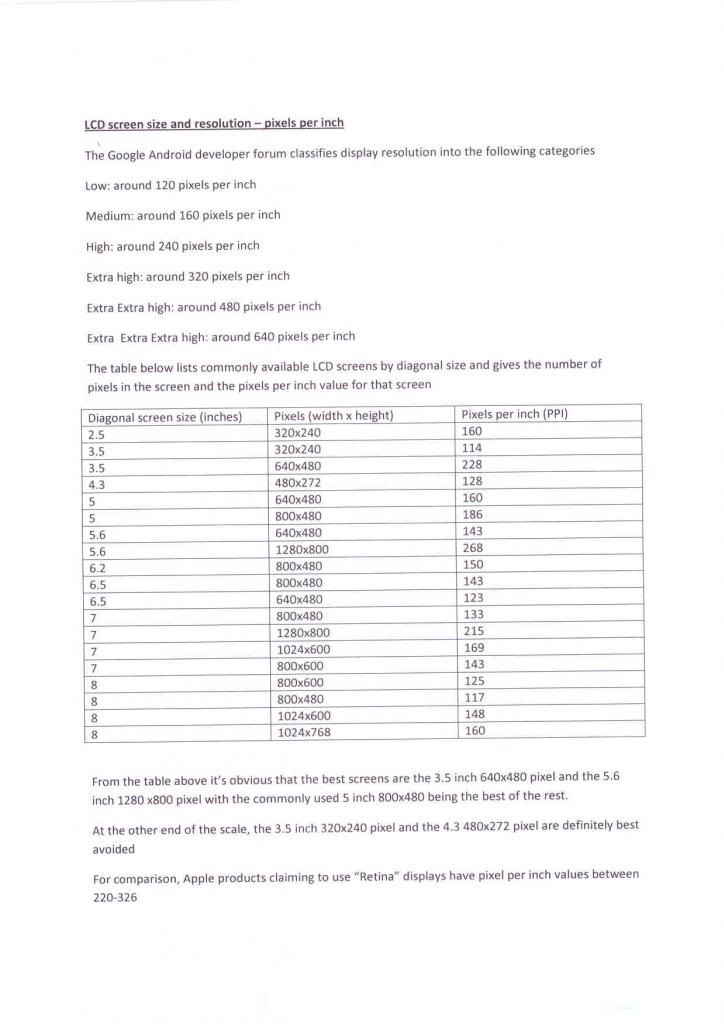 Cheers
Bruce