Another budget priced spotter that a buyer with a spare illuminator can use it on, so its likely to appeal to someone who splashed out on a laser IR and now has a spare IR torch. Spotters don't need as much IR as an add on, nor as tight a beam, and can often be used under moonlight alone.
This one has an F2 M12 lens fitted to an E700 camera in an adaptor that also carries a mini weaver rail for a scope mount equipped IR torch.
The chunky solid machined machined handle has a deep 1/4" 20 TPI tripod thread in the base so it can be mounted to a tripod - or to the optional extra strong magnetic roof mount with a custom made stainless steel ball stud that can be tensioned as needed to allow pan and tilt action by hand, ideally reached via a tilt slide sunroof or a steel roof rail that overhangs the drivers window as seen in the centre of this photo: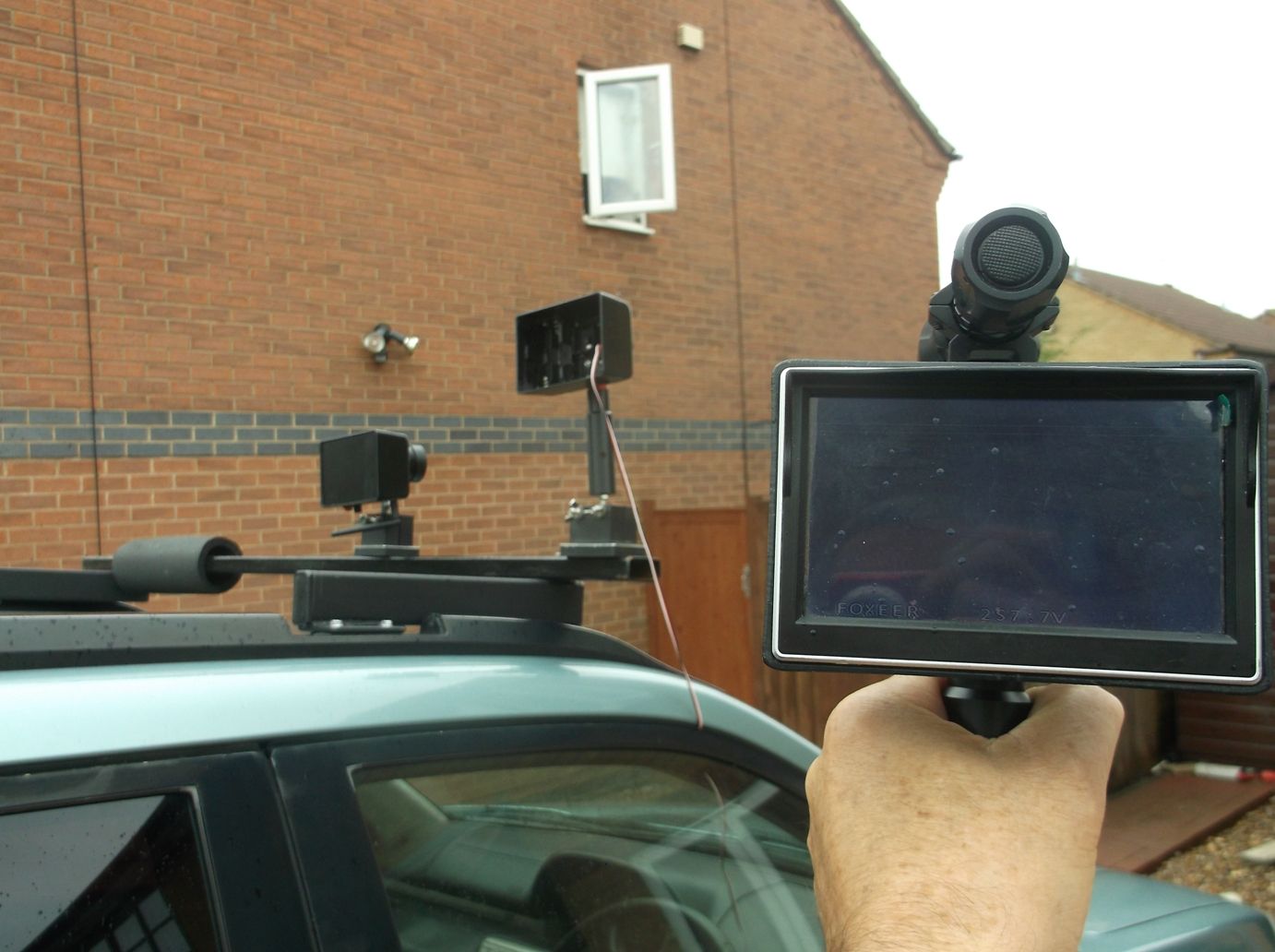 The handle can removed and the tripod or mag-mount screwed direct to the spotter so its easier to reach up to and less top heavy.
Buyer supplies their own two flat top 18650 batteries, short button top cells MIGHT fit but the longer one's will not.
This is how the 5" 800x480 monitor/lid is press/flipped out to fit batteries or trail into the vehicle. In case anyone is skip reading this - observe I have advised the tiny sunshade will break off if you pull it:
https://www.youtube.com/watch?v=rNOhhMY1UsE
The first part of this video is how the powerful mag mount option is used, That spotter is now living in the USA so is not for sale here. Its just showing how the magnetic base is used.
https://www.youtube.com/watch?v=i3acKW762XU
This optional extra magnetic roof mount base can be screwed directly into the spotter - or deep into the base of the handle. Price is £30 if ordered with the rig or £40 separately.
The monitor is hardwired with the one metre long trailing cable so the device can be held out a truck window while the monitor is out of sight inside the vehicle.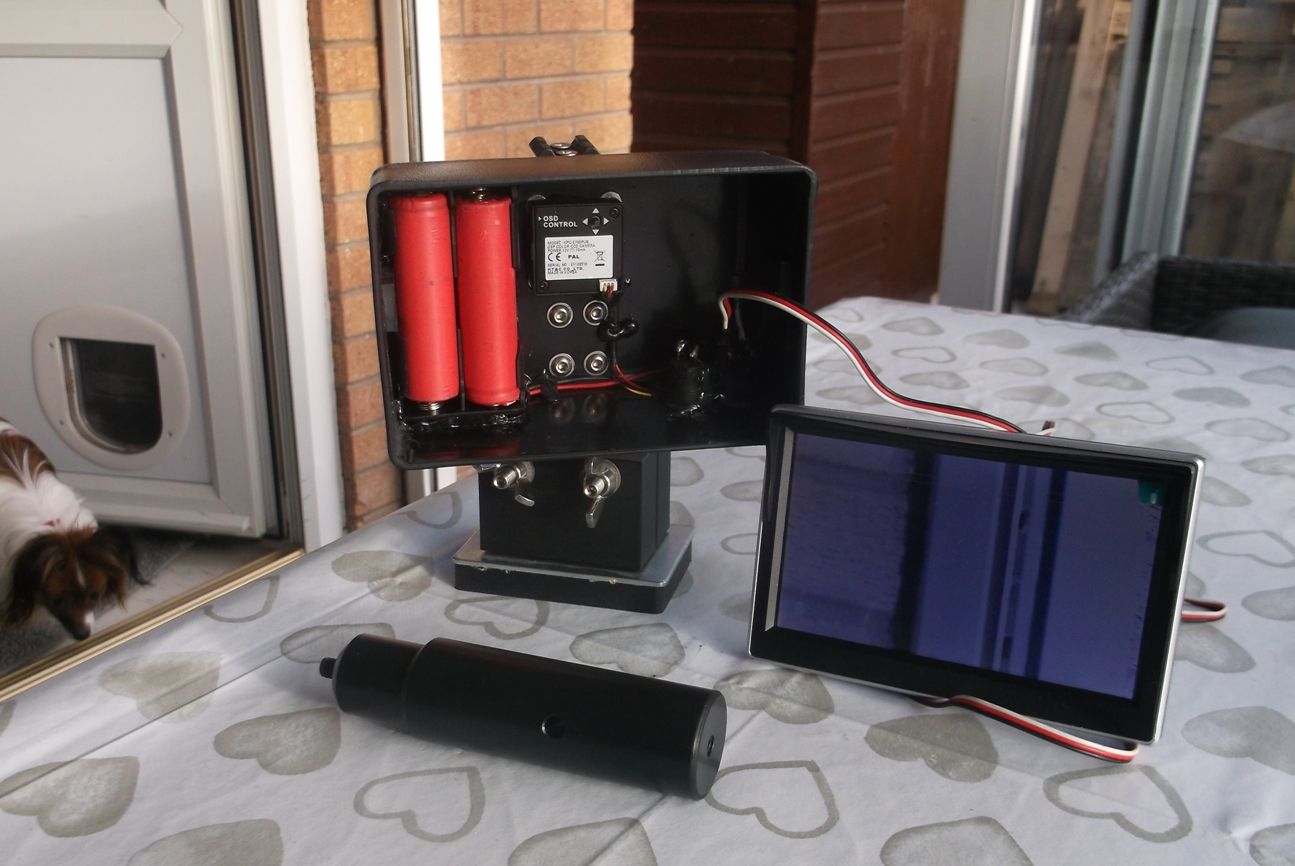 If you don't have an IR torch I can supply this Black Sun equipped one including the mount with the spotter for an additional £40 if taken in the same package.
Price is £170 for the hand held spotter or £200 with the magnetic roof base. Considering the camera alone costs almost £70 this represents very good value for money.